Which solution?
Not sure which solution is right for you? Or perhaps you need some bespoke 1:2:1 consulting.
Book a free discovery call and let's find the right solution for you.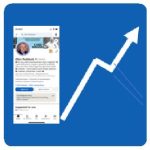 The first step towards success on LinkedIn is to create a great first impression. You need to capture the visitor's attention when they land on your profile.
The 45-minute profile improver service will give you an independent assessment of that first impression. It will also give you suggestions for improving each of the core aspects of your profile.
This is how it works:
You book a 45-minute slot in our diary.
You answer some basic questions about your business and objectives.
Join the Zoom call at the chosen time.
We walk through your profile on-screen critiquing each element and giving suggestions.
We may show other profiles to give you ideas.
The session is recorded so no need to take detailed notes. Focus on the discussion
Cost: £75- payable at the time of booking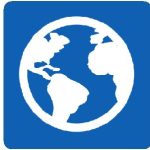 The LinkedIn Mastery course covers everything to do with using LinkedIn to build your business from strategy and objectives to taking the conversation off-line to close the deal.
Core modules:
Your LinkedIn strategy & Objectives
Understanding your target market on LinkedIn
Optimising your profile

A great first impression
Completing your Profile
Your Company Page

Mapping out the customer journey
Content strategies
Finding your ideal targets
Connecting in the right way
Targeted engagement strategies
Messaging strategies to close the deal
The course is run through our separate Member portal accessed directly or from the Member Login option on the menu above.
Cost: £199 per annum (Updated programme due September 2023)
LinkedIn Mastery - Mastermind Group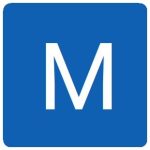 This group is designed to provide ongoing support to LinkedIn Mastery course and Mastery Programme alumni.
It is designed to keep Members updated on the latest features on LinkedIn and what is currently working well and not so well.
Calls are held most weeks (minimum of 40 per year) and provide members the opportunity to raise any questions or challenges they are facing in using LinkedIn.
Members can also request feedback on specific aspects of their profile or on posted or planned content*.
In addition, Allen will update members on new or changed features on LinkedIn, any useful trends or techniques he has identified, and any common mistakes he is seeing.
Cost: £49 per month, payable in advance
Book a discovery call to see if we are a 'fit'.